Black professor agrees that Planned Parenthood's eugenics history needs to be told
An African American professor has told a pro-life group that he believes that the eugenics history of Planned Parenthood needs to be exposed.
The conversation took place as the pro-life group Students for Life was traveling the nation educating college students about the evils of Planned Parenthood with a campus display.
It's called the "Planned Parenthood Project" and their goal is simple, "We want to educate this generation about Planned Parenthood's real motives and turn them against the abortion Goliath and towards pro-life, pregnancy resource centers where they can go for honest, real help," the group states on their website.
The display is comprised of stats taken straight from Planned Parenthood's annual reports. Banners used by the group on campus reveal how many abortions Planned Parenthood performs, their profits, and their plan for those who they target:
Life Dynamics has spent years exposing the way Planned Parenthood covers child sexual abuse and targets Black and minority communities.
The film, Maafa21, produced by Life Dynamics, lays out the racist agenda of Planned Parenthood. Maafa21 also documents the history of eugenics in America and the intricate role that Planned Parenthood's founder, Margaret Sanger and many of her board members played in the eugenics movement.
Today, the history of eugenics in American is taught in many universities,
what is lacking is the connection Planned Parenthood has to this horrific history.
So, it was refreshing to learn that in Students for Life's travels to various universities, they happened upon a professor who understood this connection.
His name is Jarrod Hall and he spoke to Students for Life about the importance of their Planned Parenthood display on the campus of St. Cloud State University. The event was sponsored by St. Cloud State University for Life on March 25th.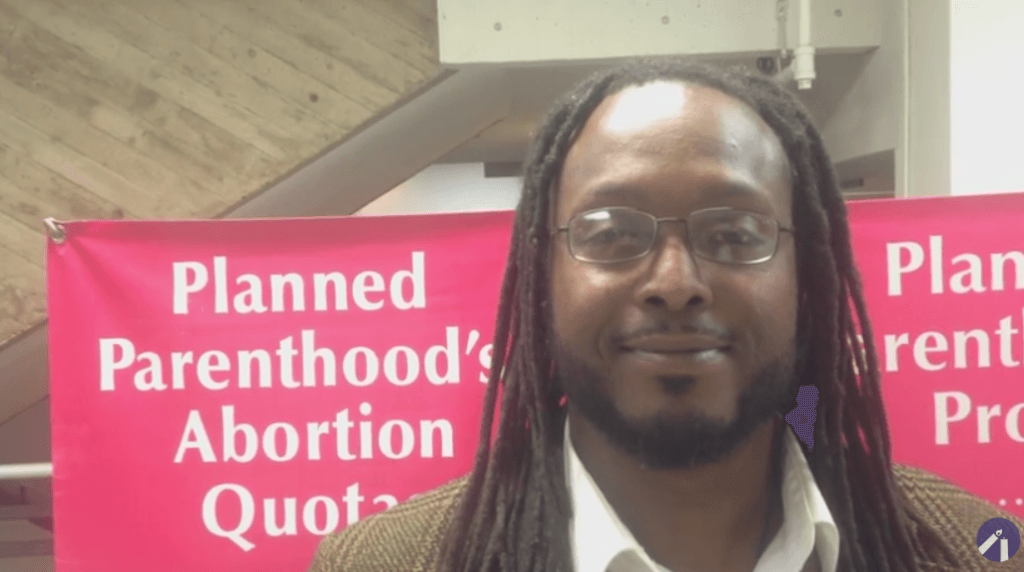 Hall called the Planned Parenthood display "great information to get out to the community."
The professor told Students for Life that he talks about Planned Parenthood in his classes, and explains to students how the abortion giant was founded on eugenics.
The professor talked to Students for Life about their Planned Parenthood display:
"This is something that needs to be told. It's the untold truth about Planned Parenthood and the genocide and murders that they have possessed over the years. And, I think it's very important for us to understand our history and where it has come from and why these things are going on.
"I don't think we've been taught in our K-12 system…So, when you get into college it's when you really start to learn about our history, about what happened in our history, about genocide, about Planned Parenthood, about some of the things that Margaret Sanger done and connected to the eugenics movement. I think that it is important for us to really understand our history. We cannot hide it. And once we have understanding – now we can figure out a solution to it," Professor Hall told Students for Life.
Kudos to this professor for not backing down on the ugly truth about Planned Parenthood!
Life Dynamics is often contacted by high school teachers and college professors who show Maafa21 in their classrooms.
If you are a student or a professor and would like to show Maafa21 in your class or on campus, contact Life Dynamics here.
For more information on the Students for Life project visit the Planned Parenthood Project website here.
---